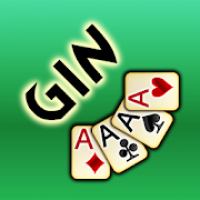 Gin Rummy Free
Rating: 0.00 (Votes: 0)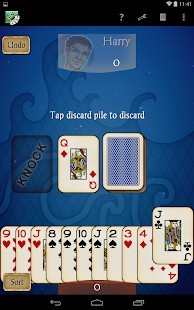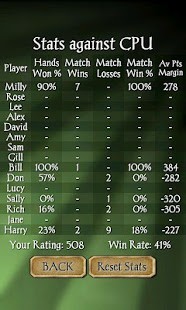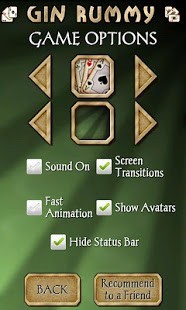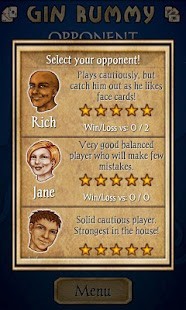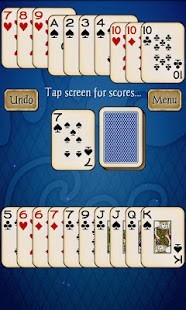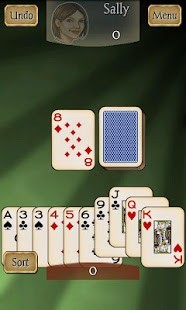 ★ Top Developer (awarded 2011, 2012, 2013 and 2015) ★
★★★★★ "I was really surprised at how much I enjoyed this game. It's a great card game with levels for every player from beginner to expert. For free, you really can't go wrong with this game and I highly recommend it." Android Tapp
★★★★★ "An Addictive Rummy for Android...this is one complete app in all areas." Alpha Digits
Gin Rummy Free is the third card game from AI Factory, and provides a highly polished interface that runs smoothly on all handsets. This game introduces drag and drop card play in addition to touch and go. As ever the game intelligence is finely tuned to provide a good range of opponents to give both the beginner and experienced player a good match. A key new feature for this product is CPU player "style".
Gin Rummy is a hugely popular card game for 2 players, where the aim is to form sets and runs of cards before your opponent. It's simple and quick to play, and if you are new to the game then Gin Rummy Free provides everything you need to learn it!
Featuring:
- 15 CPU Gin Rummy players of varying skills and styles (beginner to expert)
- Arrange your hand as you play, or let the app sort it for you!
- 3 different decks of cards available
- Choice of backgrounds
- User stats against all players
- Undo & Hints
- Gin Rummy Rules & Help
- Designed for both Tablet and Phone
This free version is supported by 3rd party ads. Ads may use internet connectivity, and therefore subsequent data charges may apply. The photos/media/files permission is required to allow the game to save game data to external storage, and is sometimes used to cache ads.
Based on 0 Votes and 0 User Reviews
Other Apps in This Category